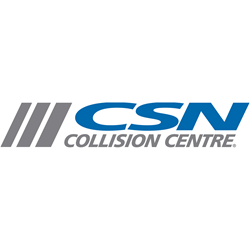 Effective digital signage means much more than simply getting a pretty message to a screen. You have to have the right solution in place in order to get the right message to the right screen at the right time.

Toronto, ON and Charlottetown, PE (PRWEB)
April 11, 2017
ScreenScape Networks Inc, announced today they have been selected by CSN Collision Centres ("CSN") to power a nationwide in-store media channel.
"Digital signage really complements the shop experience" says Larry French, CSN's VP of Sales & Marketing. "We want to create a consistent, comfortable and professional environment for our customers to experience when they walk into our repair facilities, and controlling the on-screen content helps us to do that".
TAKING CONTROL OF THE SCREENS
Just as consumers are shifting away from conventional cable television in favour of smarter Internet-streaming devices like Apple TV and Google Chromecast, which put them in control of their own home entertainment, the world of business is now turning to Internet technology to take control of and fully utilize the screens inside their facilities. Brand marketers and retail networks alike are using the technology to publish targeted digital signage content on screens inside any store.
An emerging leader in the space, ScreenScape Networks Inc. makes software that helps businesses connect and control screens over the Internet. Using a simple plug and play device, ScreenScape customers can turn any screen into a connected digital sign. Once a screen is connected it can be updated, monitored and managed over the Internet using ScreenScape.com.
CHOOSING THE RIGHT SOLUTION
Larry French explains the appeal of the ScreenScape approach; "Effective digital signage means much more than simply getting a pretty message to…