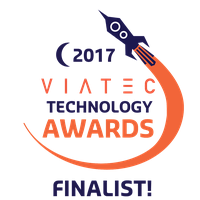 The past year has seen considerable growth and innovation here at Telmediq. We've been breaking down barriers in healthcare IT, eliminating silos of data, and have been able to demonstrate tangible improvements in patient outcomes and safety.

Victoria, BC (PRWEB)
April 12, 2017
Telmediq, a leader in healthcare communication solutions, is pleased to announce today that they have been selected as a finalist in two categories of the 2017 VIATEC Technology Awards, Emerging Technology Company of the Year and Product of the Year.
The 2017 VIATEC Technology Awards celebrate the achievements of technology companies and individuals for making Victoria the fastest-growing technology region in British Columbia. VIATEC has recognized 48 finalists among 141 nominations for its 12 award categories.
The Emerging Technology Company of the Year Award recognizes young and stable companies set to hit their stride in 2017. The Product of the Year Award recognizes innovative products that have gained market traction, reflecting growth in sales, customer adoption and market share.
"It is a great honor to be named a finalist for these awards," notes Telmediq CEO Ben Moore. "The past year has seen considerable growth and innovation here at Telmediq. We've been breaking down barriers in healthcare IT, eliminating silos of data, and have been able to demonstrate tangible improvements in patient outcomes and safety."
"This all started from witnessing a breakdown in hospital communications in a hospital here in Victoria," said Moore, "so we're very happy to be able to grow this transformational company right here in our home town. We look forward to more collaboration and involvement with the folks at VIATEC. Their mission, as stewards of the technology industry in Victoria, is…