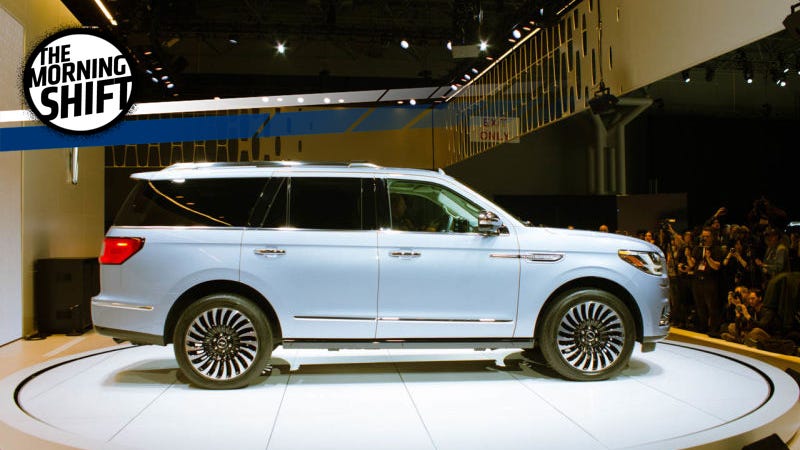 Good morning! Welcome to The Morning Shift, your roundup of the auto news you crave, all in one place every weekday morning. Here are the important stories you need to read because cars are the greatest oh yes they are the greatest.
1st Gear: Land Luxury Everywhere
This year's New York Auto Show (and it's not over yet!) has been chock full of luxury SUVs because—newsflash—that's what Americans want.
And this isn't a just a short-term trend, The New York Times believes. With cheap gas and President Donald Trump pushing to loosen fuel economy regulations, automakers are "raising the stakes in the SUV segment." From the story:
"We don't think that the rate of growth of S.U.V.s will necessarily continue, but we do believe the shift to them is permanent," said Mike Manley, head of Fiat Chrysler's Jeep division.

Some of the newest S.U.V.s also cater to consumers interested in prestige, luxury, and, above all, comfort.

One such vehicle, Ford's new Lincoln Navigator, is bigger and more powerful than the model it will replace, and is packed with features like a dial that selects from six modes set for varying weather conditions and terrain.
You should definitely go check out the new Navigator if you're in town. It's huge.