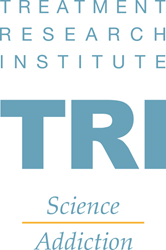 We will test if opioid use disorder care can be done better by integrating it into general healthcare settings – just like any other medical specialty.

Philadelphia, PA (PRWEB)
April 13, 2017
The Treatment Research Institute (TRI) has been approved for a five-year, $13 million funding award by the Patient-Centered Outcomes Research Institute (PCORI) to study patient-centered care for opioid use disorders (OUD) in Federally Qualified Health Centers.
In response to the U.S. opioid epidemic, TRI has designed a holistic, flexible and patient-centered approach to treating opioid use disorder. This new approach, the Personalized Addiction Treatment to Health Model (PATH), will be integrated into existing primary care systems as part of the study. OUD patients from two large Federally Qualified Health Centers (FQHCs) in Philadelphia and two in Washington D.C. will receive either standard care referral to a local community treatment program, or the PATH program, with onsite, integrated OUD treatment.
"Shockingly, most patients with opioid use disorders don't even get treated for it. Most of them became addicted from opioids prescribed in the general healthcare system, not from heroin. Yet the system isn't helping them beat their disease," said David R. Gastfriend, MD, Principal Investigator and TRI's Scientific Advisor. "The system says, 'find your own way,' and we need to change that. We will test if OUD care can be done better by integrating it into general healthcare settings – just like any other medical specialty."
PATH uses a comprehensive menu of evidence-based practices including assessments, FDA-approved medications, cognitive-behavioral relapse prevention, contingency management and peer support. Decades of research demonstrate the efficacy of…